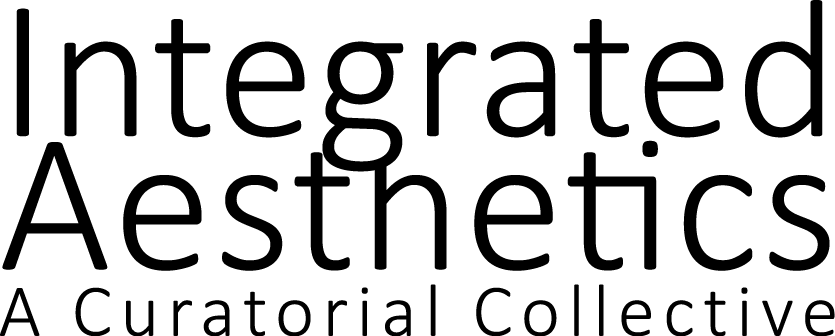 Eun Young Choi (South Korea) has an MFA from the School of Visual Arts and BFA from School of the Art Institute of Chicago. Choi has exhibited her work internationally at the Centro de Arte Contemporáneo de Caja de Burgos, Spain; Kunsthaus Dresden, Germany; Aguélimuséet, Sala, Sweden; Foundry, London, UK; Landmark Project, Tokyo, Japan; and at numerous venues in the U.S. including Dean Project, Reed Whipple Cultural Center, PS122 Gallery, Sixtyseven Gallery, Chelsea Art Museum, Amelie A. Wallace Gallery and Taipei Cultural Center. Choi has organized exhibitions and performances at the New Museum's IDEAS CITY Festival, National Academy Museum, United Nations Headquarters, Asian American Art Centre, NARS Foundation, Arario Gallery and Cindy Rucker Gallery. Her curatorial projects and programming have been featured in the New York Times, New York magazine, VOGUE magazine, The Brooklyn Rail, and artcritical among others.
Ketta Ioannidou (Cyprus) received her MFA from School of Visual Arts and her BA (Hons) from Central Saint Martins in London. She represented Cyprus in the Cairo and Alexandria Biennale in Egypt and the Rome Biennale. Her work has been exhibited at Cindy Rucker Gallery, the Bronx Museum of the Arts, NARSFoundation, Islip Art Museum and Indianapolis Museum of Contemporary Art among others. She was awarded residencies from Lower Manhattan Cultural Council, I-Park and the Bronx Museum. She co-curated Triton Gallery LLC with Chris Bors from 2007–2009 and has recently produced a fashion line based on her paintings.
Daniela Kostova (Bulgaria) is an interdisciplinary artist who holds M.F.A. from Rensselear Polytechnic Institute, NY and the National Art Academy in Sofia. Her work is focused on hybrid cultures and architecture, resulted from migrations and changing global socio-cultural conditions. Kostova's work has been shown at the Queens Museum of Art (NY), Institute for Contemporary Art (Sofia), Kunsthalle Wien (Austria), Antakya Biennale (Turkey), Centre d'art Contemporain (Geneva), Fondazione Sandretto Re Rebaudengo, (Torino) and Kunsthalle Fridericianum (Kassel), among others. Reviews include New York Times, Brooklyn Rail, Flash Art International and Art in America. Kostova has curated the BioArt Initiative--art & science project of the Arts Department and the Center for Biotechnology and Interdisciplinary Studies at RPI. Additionally, in 2003 Kostova founded the Bulgarian Collaborative, an art collective that includes artists, musicians, literati and architects. Kostova is Director of Curatorial Projects at Radiator Gallery and a Board Member of CEC Artslink, New York.
Jeremiah Teipen (U.S.A.) is a multimedia artist, curator and educator who currently lives and works in Brooklyn. Teipen received an MFA from the School of Visual Arts and a BFA from Columbus College of Art & Design, and has been the recipient of several awards including grants from the SIGGRAPH, Asian Cultural Council, Seoul Foundation of Arts & Culture and Arts Council Korea. He has exhibited his work in the United States, Europe and Asia including shows at the Circulo De Bellas Artes, Madrid; Centro de Arte de Burgos; Tokyo National University of Fine Arts and Music; Gallery Factory, Seoul; Gwangju City Art Museum; Number 35 Gallery, New York; SUNY Purchase College, New York; Monmouth University, New Jersey and the Queens Museum, New York. Teipen has curated numerous group and solo exhibitions and was the Co-Director of Projekt722 from 2012 -2015.